Every society has its own set ideas about how the world began and how different beings and elements came to exists. These provide explanations for the origins of human beings, animals, plants, rivers, landscapes, stars, the sky, and other things including the Earth itself. The ideas are often put into words in the form of stories. We call these myths!
What are myths?
Myths are stories about the distant past which give meaning to the present day. They explain how the world, and other things, came to be what they are.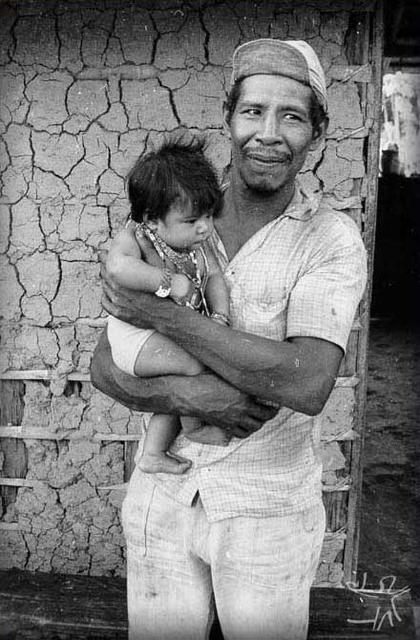 They are generally told by older people, and listened to by younger people. Through them, important knowledge is passed from mouth to mouth, from one generation to the next.
A people's myths are connected to their social lives, their rituals, history and ways of living and thinking. Myths express different ways of seeing life, death, the world, beings, time, space...
They are part of a society's tradition, but tradition is always changing!
How do myths change?
Every time a myth is told it is changed in some way by the person who tells it. The storyteller's experiences and values influence the way the myth is told, and the story is altered.
This is why myths are always changing and there are often various versions of the same myth. The same story has come to be told in different ways!
The Greek myths
Many people associate myths with the stories of gods and heroes of Ancient Greece: Hercules, Achilles, Agamemnon, Zeus, Aphrodite, Apollo, Artemis, Hermes...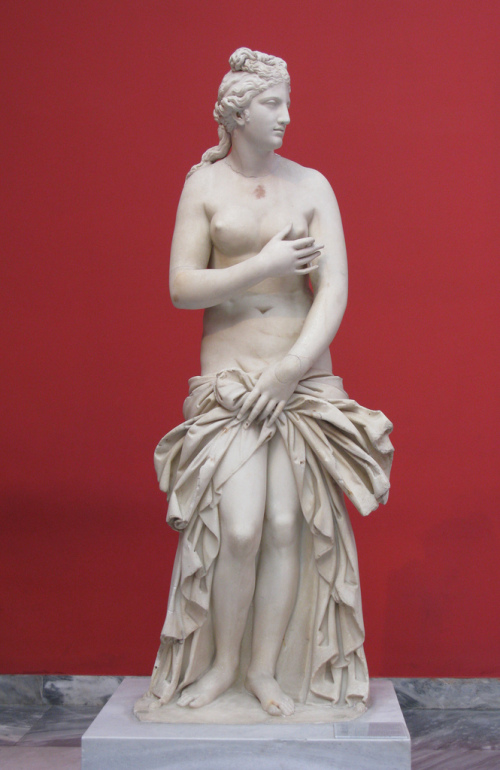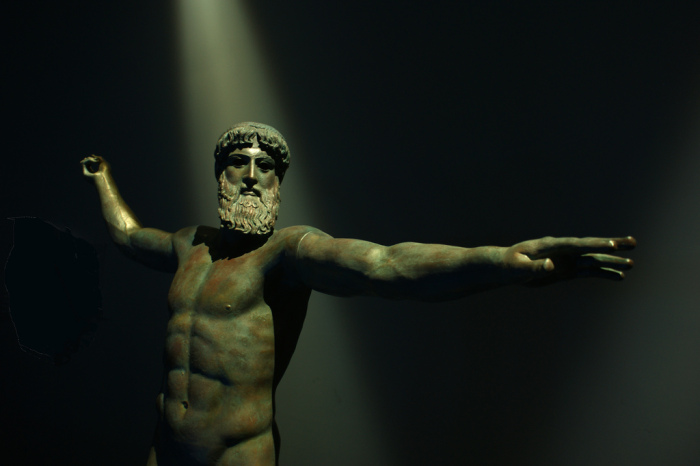 There is a good reason for this. Our word myth comes from the ancient Greek word for myth: mythos.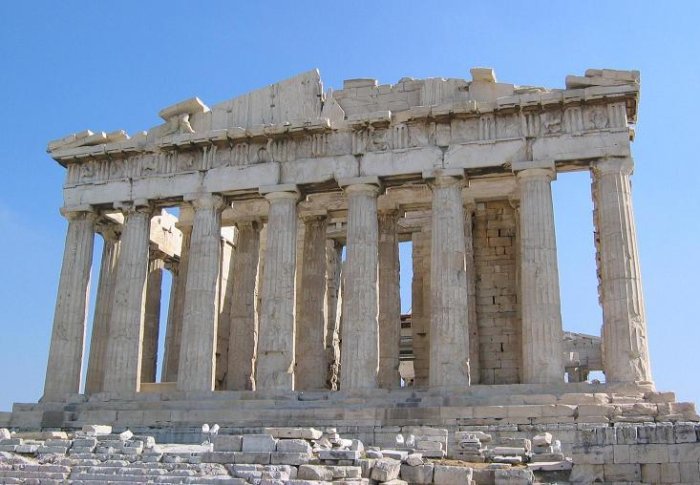 The Ancient Greeks told myths about the origins of the world, the adventures of their gods, goddesses, heroes, heroines and other creatures such as the Minotaur, centaurs and nymphs.
Some of these stories were written down by great Greek poets, such as Homer and Hesiod. Their ancient writings are the sources of what we know, today, about Greek mythology.

What is mythology?

Mythology is the study of myths and what myths mean. 'A mythology' means all the myths told within any one society or religion, or on a particular theme.

Indigenous myths

Indigenous peoples, like other societies, pass on their knowledge and their experiences by telling myths. Because they are peoples who, until recently, did not write things down, their main way of passing on this knowledge was, and in fact still is, by word of mouth. It is important to point out that, as well as myths, there are other forms of oral expression such as songs, ceremonial dialogues and other types of speeches...

Why are myths difficult to understand?

We have seen that myths are a way of transmitting a people's reflections on various themes. But when we do not know these people, or their values and their culture, lots of details in the stories are difficult to understand. To make sense of myths you need to find out about the lifestyles and ways of thinking of the people who created them. That is the only way to properly appreciate the wealth of meanings the stories contain.

Is the same true for indigenous myths?

Yes. If we know little or nothing about different indigenous peoples, it makes it difficult to understand their myths. In fact, sometimes the more you look at these stories, the more you realise you still need to find out!

Do all indigenous peoples tell the same myths?

No. On the contrary, just as there are very many differences between indigenous societies, there are very many differences between their myths!

One myth may exist in dozens of different versions. There are more than 230 different indigenous peoples in Brazil. Just imagine how many different myths they tell in all! Even within an individual village different versions of the same story may be told...

Myths are original creations. That is why there is a great variety of them!

In spite of all the differences, do indigenous myths have some things in common?

There are common themes in the myths told by Amerindians (all the indigenous peoples living in South and North America). That is because these peoples have lived side by side, exchanged goods and shared experiences for many thousands of years. It has led to a number of common characteristics.

Find out a about some common themes in the myths of Amerindians.

Stories about the sun and the moon

Stories of how fire was stolen

There are many similarities between the myths of the Amerindians. But, if you look closely enough, you will see many differences.

Take a look at the animated film Ilya and the Fire. Ilya is a young warrior. He is the son of Cy, the Earth, who dares his mother to steal fire. The maker of this beautiful film was inspired by an indigenous myth about stealing fire!

Watch the film (in Portuguese)

Now here are two myths about the origins of cultivated plants. The first version is very well-known among the Iranxe Manoki and Menky Manoki Indians. The second is told by the Enawenê-Nawê.

The two stories deal with the same theme, but there are many differences between them.

Find out what these differences are!

Who tells these myths?

In every indigenous group there are people who are good at telling myths. They are usually older people who have a good knowledge of the cultural traditions of their people. It is common that these storytellers are shamans, or masters at singing traditional songs. Everyone in the community appreciates their stories.

When are myths told?

Índios Guarani-Kaiowá no caminho da roça. Foto: Marcello Casal Jr/ABr.

Myths are usually told in the afternoons or early evenings when villages are at their quietest. This is when everyone has finished their work and is gathered together at home. Stories are also sometimes told during everyday activities such as walking through the forest, fishing or doing garden work.

Are some myths sung?

Yes. Sometimes mythical stories are sung in the form of songs.

The Marubo live in the Brazilian state of Amazonas. Their myths are sung by kechitxo. These are singers who go through a long apprenticeship. During an apprenticeship, an older kechitxo will teach the myth-songs he knows to a younger a younger relative.

Photo: Delvair Montagner, 1975

The Marubo sing their myths to cure illnesses. For every illness there is a different song. Some songs are short. They last only 20 minutes. Others are very long. They may go on for 3 days. The longer songs often explain how people, animals, spirits and in fact the whole universe came into being.

The myths may be sung by a small number of people after eating at night, or during festivals attended by relatives from various different communities. On these occasions, young singers accompany the kechitxo.

Do indigenous children understand their people's myths?

On the whole, these stories are very complex. They are difficult for children, who are still learning about the world, to understand. The old storytellers simplify myths when they tell them to young listeners. They take out complicated details. This way, children can start to get to know key parts of their people's myths. Then, little by little, they go on to build up a greater knowledge of the wealth of their culture.

What are indigenous myths about?

These myths are about many things. They describe the adventures of heroes and beings which lived at 'the beginning of time' before the world and its different beings had been created. This was a time when, for example, humans and animals could talk to each other.

Myths also describe how humans, animals, plants and other being became different from each other. They recall conquests, discoveries, floods, catastrophes, transformations...

They describe how beings that lived at the beginning of time were changed, or came to create the world as we know it today. These beings taught humans how to live with each other, how to carry out festivals and rituals, to grow crops in gardens, to hunt, fish, make hammocks and many other important skills.

Read some myths about the origin of human beings

The Desana people live in the state of Amazonas, in Brazil, and in Colombia as well.

Sources of information